UrbanDictionary.com defines a coke nail as "one significantly longer fingernail on one or both hand(s), most often the pinkie nail, which is used for scooping up powder cocaine and snorting it. This is known as doing a bump. The nail becomes the vessel as opposed to needing an item to snort a line of coke through; ie, a straw, rolled up dollar bill, etc.".
And if you look closely and watch carefully you might just notice the same thing on the hands of Bob Ross. An example can be see on the picture of Bob and a baby raccoon below.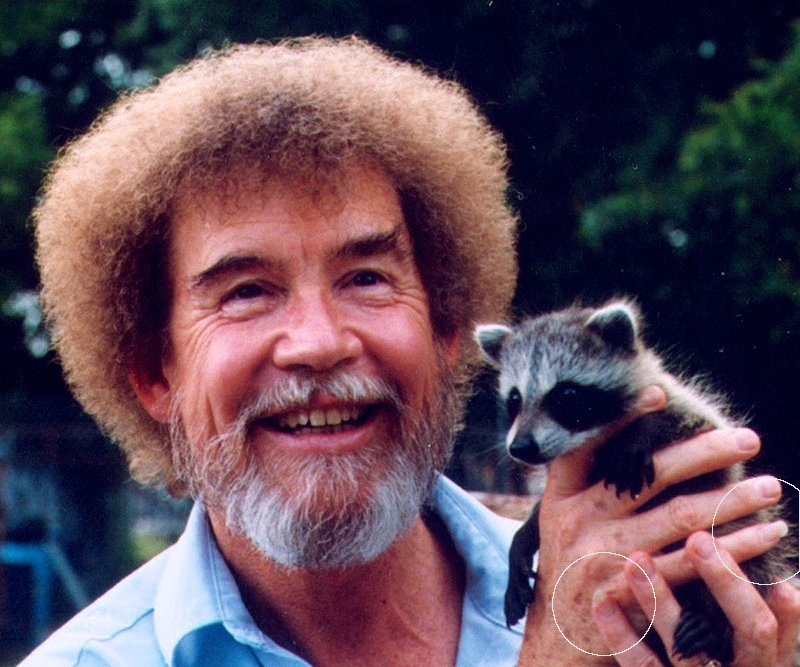 But why? Did Bob Ross do cocaine?
While the average person most likely does not even know about the existence of these nails and their use the coke nail got a bit of exposure in 2012 when several online news outlets claimed to have found a picture of actress Carrie Fisher, best known for her portrayal of Princess Leia in the original Star Wars trilogy, featuring an alleged nail for sniffing cocaine.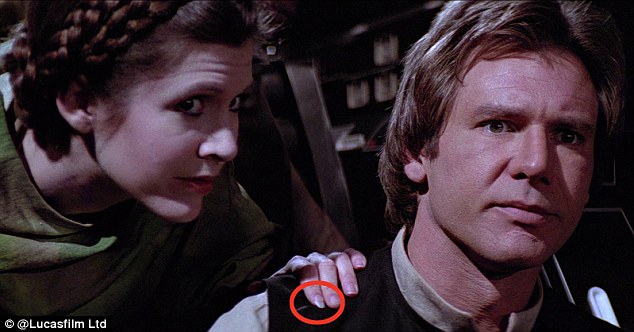 After reading about this theory on the internet Carrie Fisher herself however denied the "coke nail" on Twitter with this tongue-in-cheek comment:
I never used my fingernail for drugs. I used dollars or tiny spoons like any other respectable former drug addict. http://t.co/7jeu592i

— Carrie Fisher (@carrieffisher) 10. Oktober 2012
This still leaves us with our question. Why did Bob Ross have fingernails that strongly resemble coke nails?
The answer is found in Bob's profession and passion: Painting.
Bob Ross was in fact not doing cocaine. A lot of painters use their nails to scrape off excess paint from their paintings. Using your nails is faster and more handy (excuse the pun) than using a tool for this, and for a serious painter like Bob Ross there is no question that he used this old trick too. See how close the nail is to the painting below? Using it instead of going of and grabbing another tools is certainly a lot faster in case you make a mistake.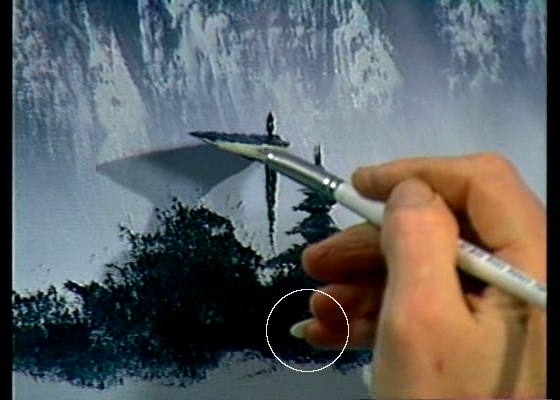 Happy Painting, and God bless my Friend.