The popular online trading card game Magic: The Gathering Arena has added cards featuring artwork by the famous television painter Bob Ross.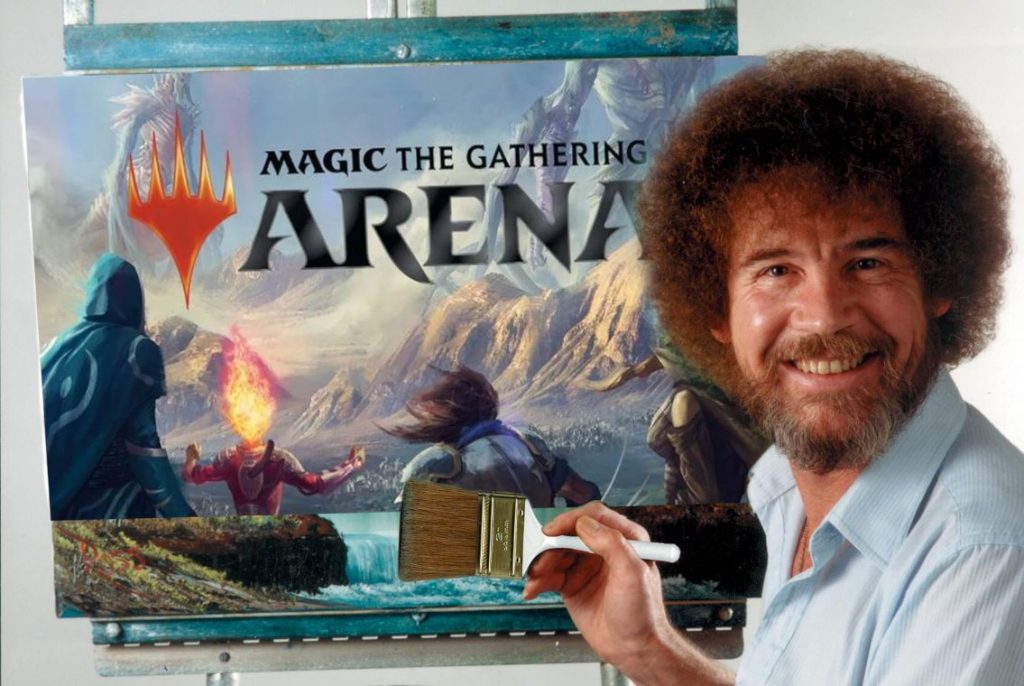 Rumors Confirmed To Be Are True
Around 3 weeks ago Instagram user "themtgfinanceguy" started claimed in an Instagram post that a secret lair drop is scheduled for Cyber-Monday, November 30, 2020.
The drop is said to contain several other cards as well, both with full-art and foil only versions.
Following yesterday's M:TG Arena update Reddit user TsunMar posted a screenshot with ten basic lands and a craftable version of "Evolving Wilds". Every card contains original artwork by Bob Ross, often taken from the books accompanying the beloved television show.
The Cards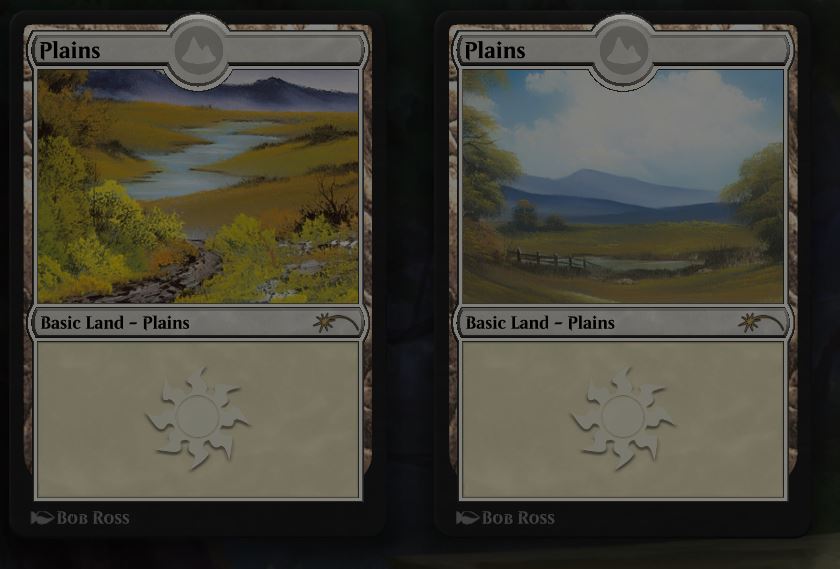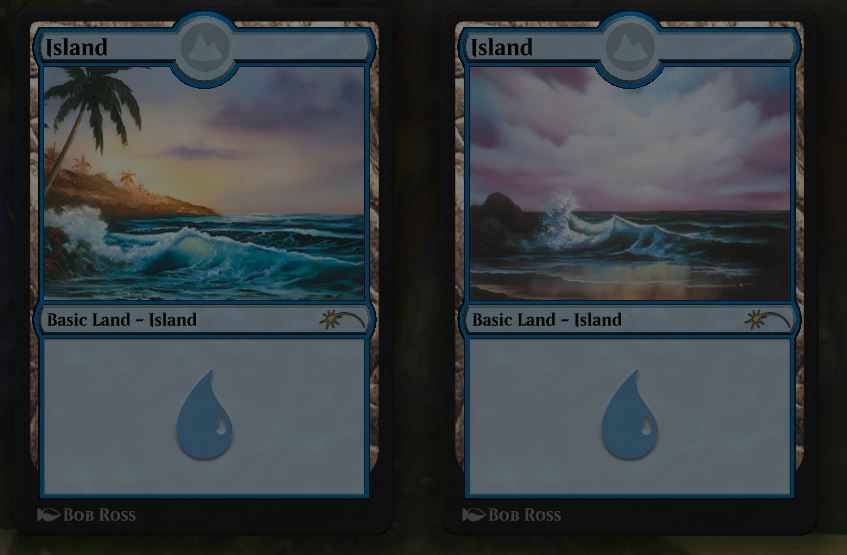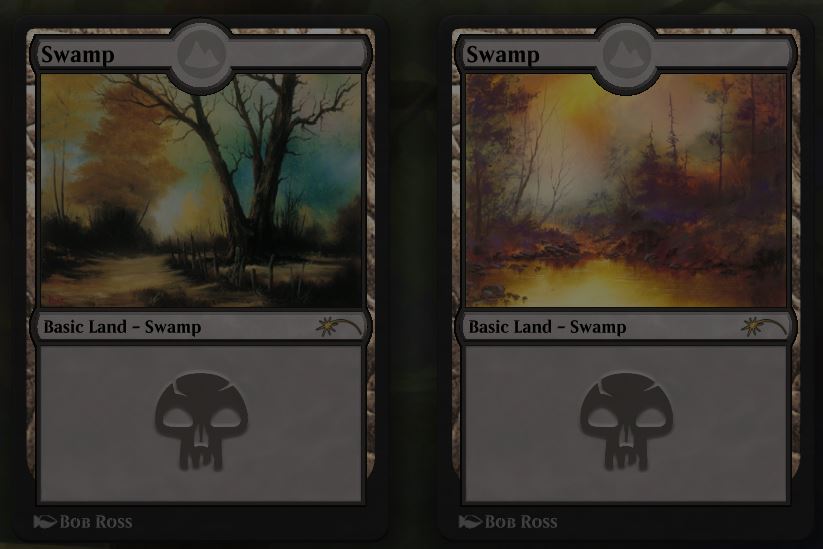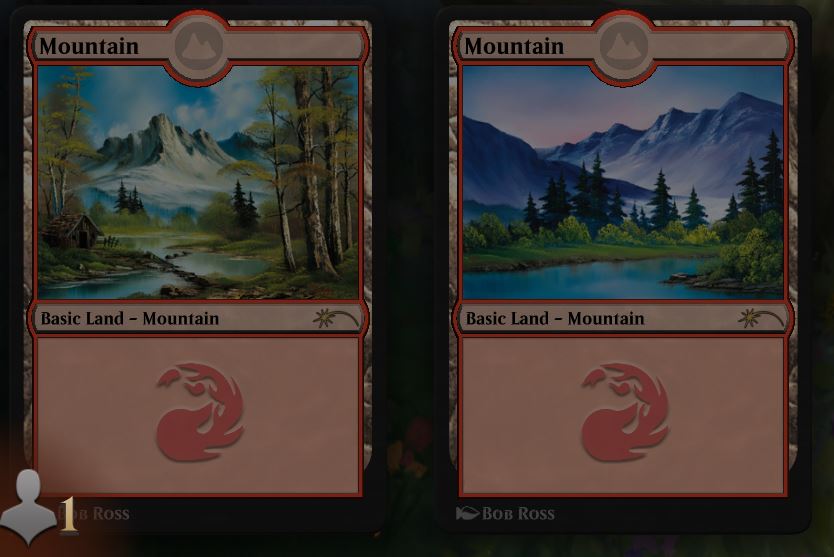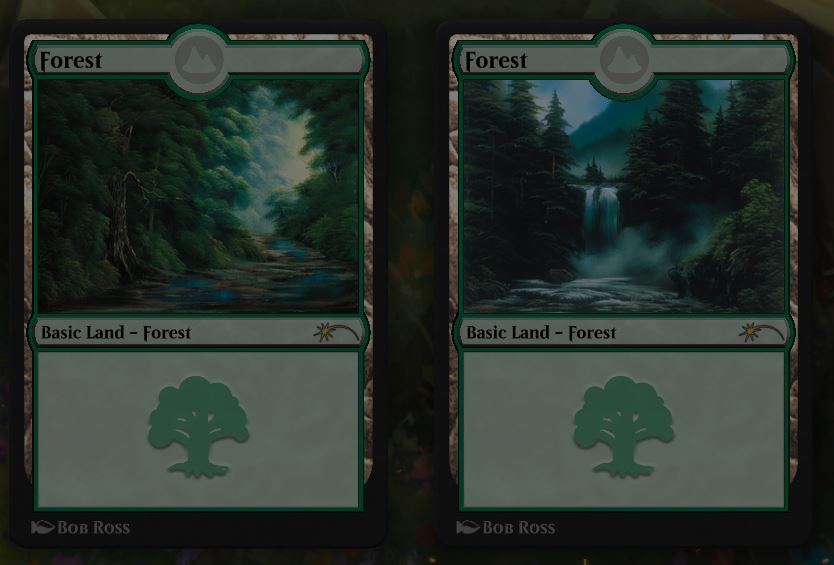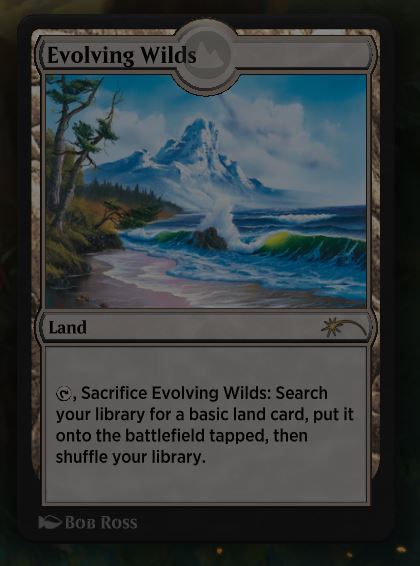 Evolving wilds also contains special flavor text with a quote from Bob Ross's show "The Joy of Painting": "We don't make mistakes, just happy little accidents". The artwork from this card can be found in Season 9 Episode 12 of "The Joy of Painting" titled "Mountain by the Sea".
Since this rumor is confirmed it is likely that the rest of the Instagram post turns out to be true as well. Final confirmation will have to wait until Cyber-Monday.
Another Pop Culture Win For The Bob Ross Company
Capitalizing on a massive surge in popularity following a Bob Ross marathon on Twitch.tv a few years ago the Bob Ross company managed to keep the painter with the permed hair a running hit in today's popular culture.
This collaboration with M:TG Arena marks another step in the company's marketing plan after things such as a Bob Ross line by streetwear brand RIPNDIP and a Bob Ross inspired teaser for the movie Deadpool 2.