There are tons of different companies producing oil paints and paint brushes. If you – for whatever reason – decide to branch out from Bob Ross branded oil painting supplies, finding suitable replacements might seem overwhelming. And for good reason:
Bob Ross Inc.'s painting supplies are specifically designed for the Bob Ross wet on wet technique. Some of them are pretty hard to replace. A lot of painters say that they still haven't found an alternative to the official BR two inch brush.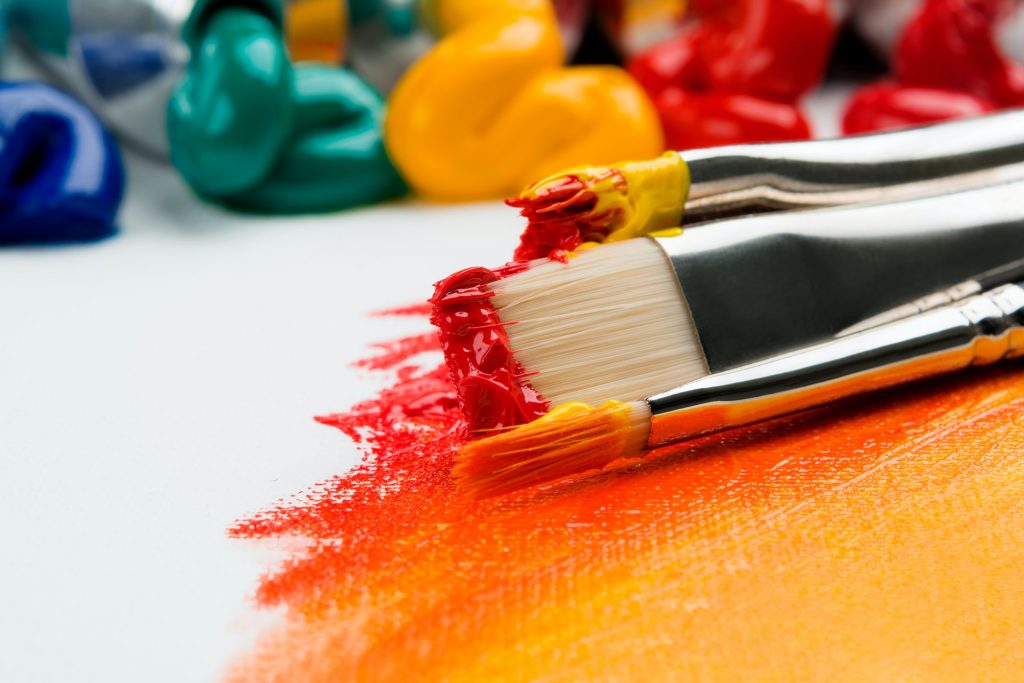 For this guide we gathered some alternatives of at least equal quality to the Bob Ross branded paints and tools. Every single item of our list has been suggested by one or more members of the TwoInchBrush.com community of painters – so you know that there must be something to them.
We don't intend to feature more budget friendly options to the Bob Ross branded painting supplies in this guide. If you're looking for more beginner friendly guides, please check out our "Tools and Colors" and "Getting Started" guides.
Alternatives To Bob Ross Branded Oil Paints
When we say the Bob Ross Inc. stuff is made specifically for Bob's technique, we mean it. They adjust the amount of pigment and medium in their oil paints specifically for the intended use in Bob's landscape paintings.
That means that colors which are traditionally used for highlights have more oil in them, making them thinner. Darker colors used for mountain or tree bases are leaner with less oil (or more pigment) in them. Because as everyone knows: thin paint sticks to thick paint.
Other manufacturers don't feature this luxury, so you'll have to thin down your paints yourself when applying highlights. Just keep that in mind and you're good to go!
Gamblin 1980 Oil Paints
Gamblin's 1980 oil colors series is the more affordable alternative to their own "Gamblin Artist" product line. While they are a little bit cheaper, they don't sacrifice quality for price: Gamblin describes the 1980 oil paints as made with "with pure pigments, the finest refined linseed oil and marble dust (calcium carbonate)."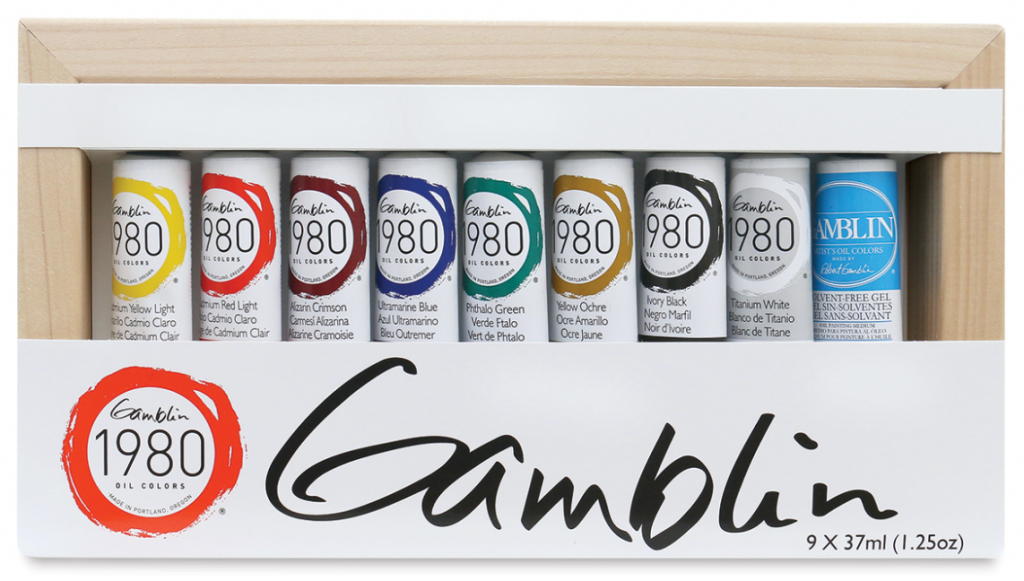 The 1980 line of oil paints has been commended for their lack of oiliness, making them very well suited to the Bob Ross technique of wet on wet landscape painting. The consensus on our forums is that these are one of the best alternatives available.
Blick Studio Oil Paints
While we didn't intend to focus on budget options in this guide, painting supplies store Blick's own house brand made our list of great oil paint alternatives. Blick themselves claim that "Blick Studio Oils are one of the best student-grade paints you'll find" and users on our forum have recommended this brand of paints as well.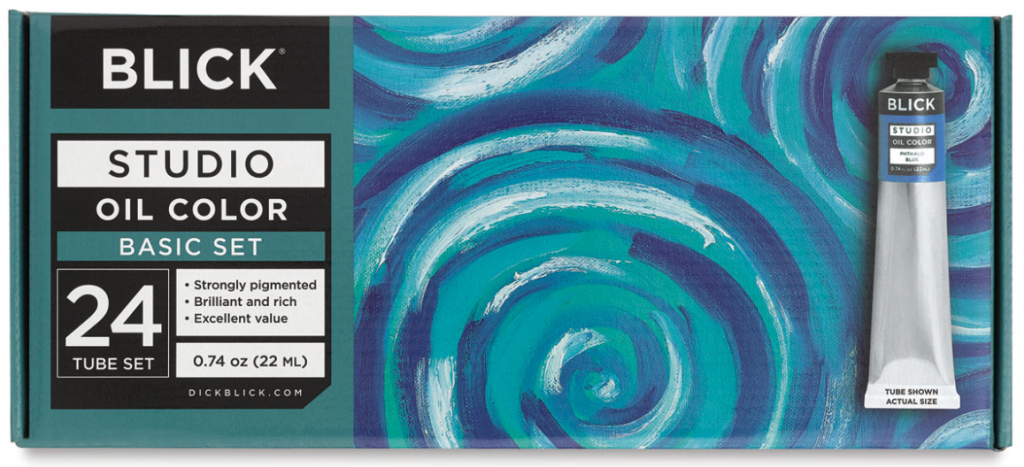 But if you end up not liking them, Blick has a 100% satisfaction guarantee. Blick's Studio line is available in 50 colors in single tubes of 40 ml (1.4 oz) or sets with tubes of 21 ml (0.7 oz).
Winsor & Newton
There's a reason Winsor & Newton oil paints are available in almost every art supplies store: they just make great oil paints! W&N's oil paints are available in two grades (Artist's Oil and the student-grade Winton product line), and you really can't go wrong with either of them.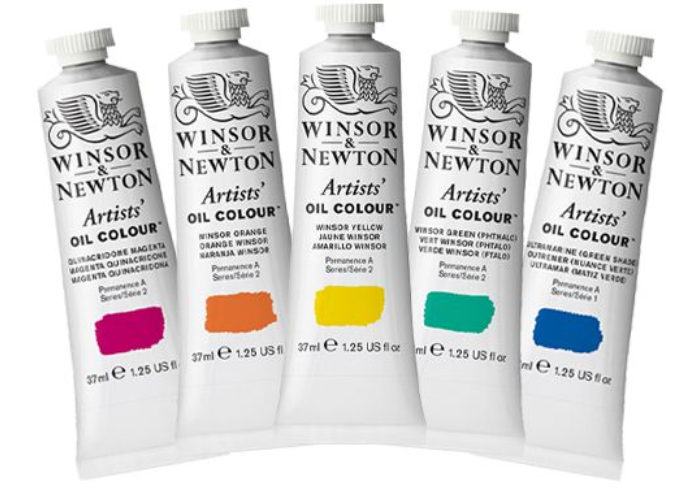 While the more expensive Artist's Oil line has some of the usual benefits over its more budget friendly little brother, the Winton oil paints are still great colors to use for wet on wet landscape painting.
Alternatives To Bob Ross Branded Brushes
While Bob Ross Inc.'s oil paints are relatively easy to replace, their brushes are a whole other beast. Adjusting different oil paints for the Bob Ross landscape painting technique is easy: just change the thickness of the paint for its intended use and you're done.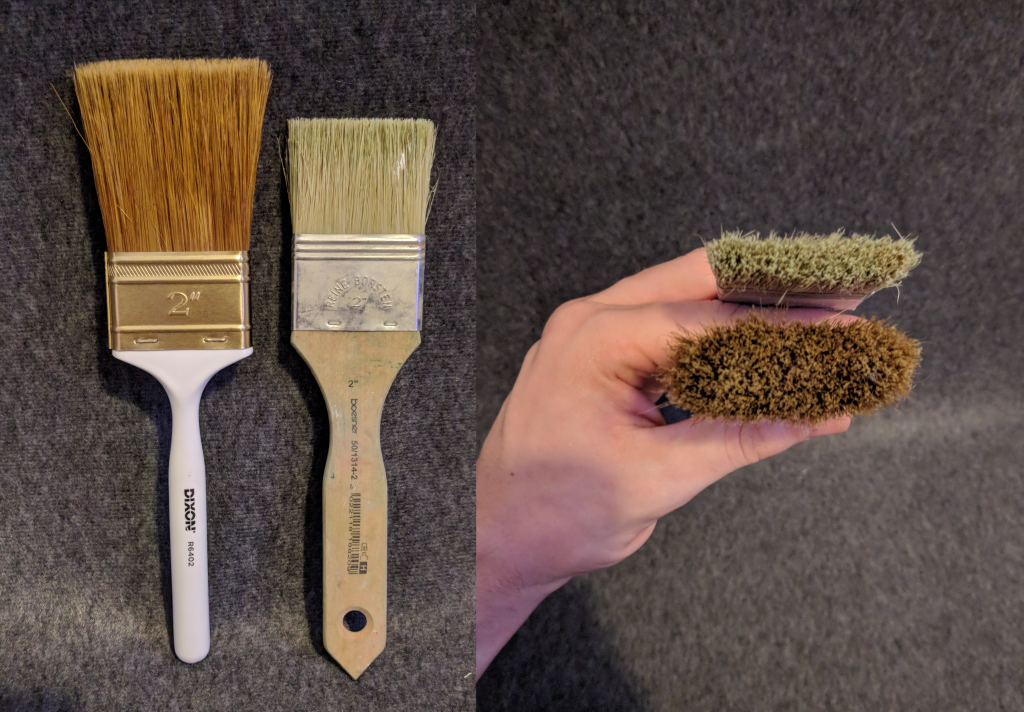 Finding a replacement for Bob's two inch brush is much harder. Bob developed his line of brushes specifically for his technique. And in the case of the two inch brush (and in addition the one inch brush) this means packing a lot more and longer bristles into the brush. Still, we've tried to find some decent replacements.
Kevin Hill Oil Paint Brushes
For many fans Kevin Hill seems like the spiritual successor to Bob Ross: a soft spoken young man creating easy to follow landscape painting tutorials in oils. And just like Bob Ross had his own line of tools, Kevin Hill is selling tools and supplies optimized for his technique too.
Since the two styles of painting are similar (with Kevin painting in a more detailed style) his brushes are well suited to the BR technique. While fans claim that his two inch brush does not work quite as well as Bob's does, his liner brush has been praised as one of the best ones available.
---
Read more: The Big Brush Care Guide

Learn the best way to clean and store your brushes. A must-read for every painter!

Continue Reading
---
Alexander Art
If you've looked a little bit into the history of how Bob Ross became the painter and instructor he was, you sure have heard about his mentor William "Bill" Alexander. The German born painter taught Bob how to paint, hold classes and spread the joy of painting.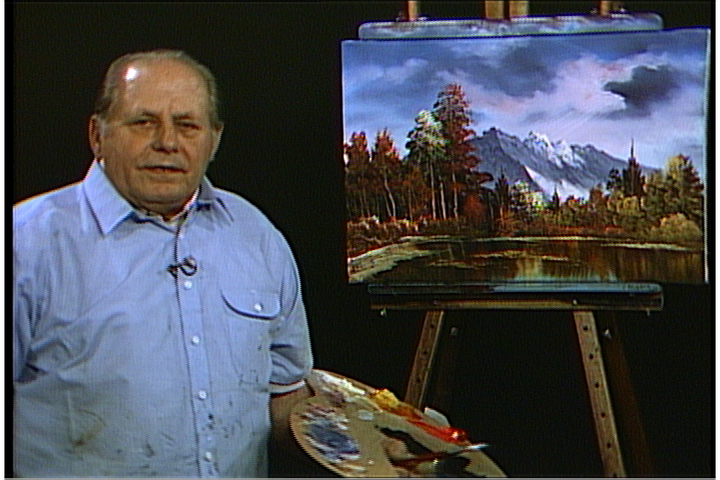 Just like Bob's technique (both in painting and in teaching) is a continuation and refinement of Bill's technique, so is Bob's product line. Bill noticed that selling tools and colors made specifically for his technique is a nice way to ensure great results from his students – and so did Bob. With Bob's landscape technique being based on Bill's technique the brushes from Alexander Art are great substitutions for the Bob Ross branded products.
Da Vinci
Since brushes from Kevin Hill and Alexander Art can be challenging to get in Europe we've included German brush maker "Da Vinci " in this guide. Well, and of course because users in our forum claimed that Da Vinci has the best quality brushes they've ever used.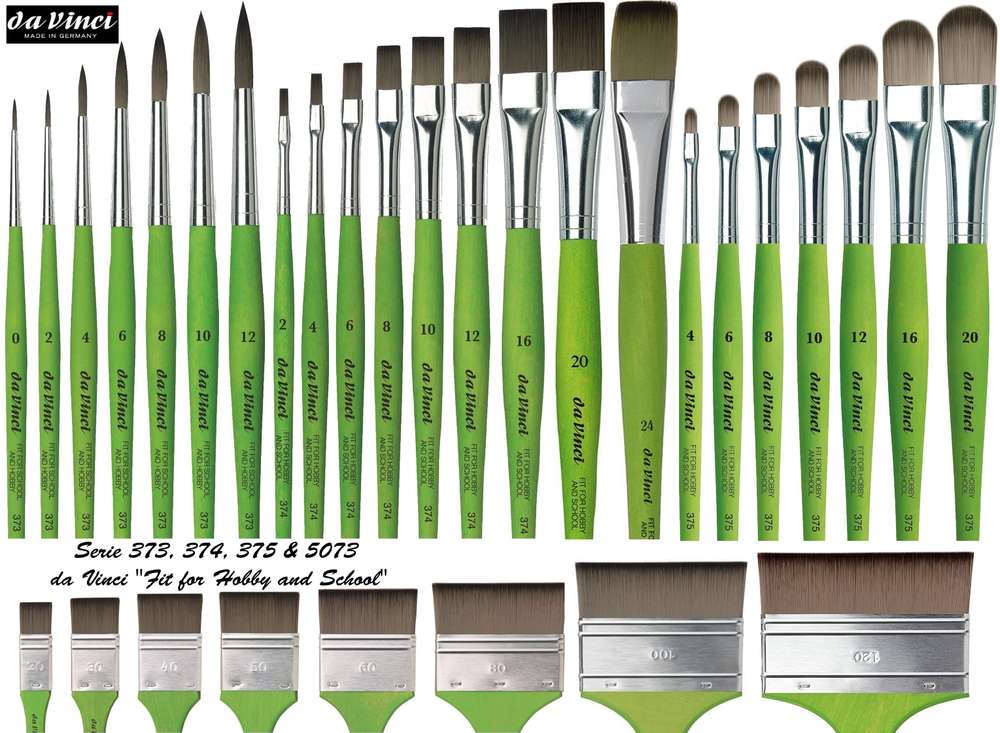 Da Vinci has a broad spectrum of brushes, available in all sizes and types, synthetic and natural. So it's best to head to your local art supplies store and get a feel for the different kinds of brushes they offer. As far as quality goes, you can't go wrong with Da Vinci!
Alternatives To Other Bob Ross Branded Supplies
Besides oil paints and oil painting brushes every painter needs some more tools in their arsenal.
Paint Thinner
As far as we can tell there are no real differences in quality amongst the different kinds of available paint thinners. The only important thing is to make sure you use odorless paint thinner. Just get whatever is best available to you.
Canvases
While the brand of your paint thinner doesn't make a difference, the one for your canvas definitely does. Be sure to get pre-stretched and double primed canvases. There are some great budget canvases available (like Blick's house brand), but we've found that it is often better to spend a little more on your canvas and avoid the disappointment of using the cheapest options available.
Palette
There are several other companies that make the oversized palettes Bob Ross is using in his show. Weber makes one of them. And if you don't want to use a palette (or just don't want to clean them) you can just use some paper plates.