We probably all know and most likely love Bob's son Steve. Bob Ross mentioned Steve several times during 'The Joy Of Painting', talking about how his son makes a pretty penny selling his masterpieces.
Steve's Appearance on 'The Joy of Painting with Bob Ross'
Steve appeared in no less than 13 episodes of 'The Joy of Painting with Bob Ross', most notably in the final episode of the first season, 'Final Reflections', where he helps his father by reading questions from viewers, which the old master answers.
Besides his appearance in this Q&A style episode he also painted 12 other original paintings for the show.
Becoming A Fan Favorite
Steve quickly became a fan favorite during the Twitch livestream and on Tumblr because of his double entendres, such as "pound it into the brush real good", "it can be dirty, it doesn't have to be clean. Oh yeah, sure, tell me more", or "It's getting bigger all the time. Oh no, it's huge. Look at that, it's a monster!".
Combined with his heavenly voice, the hair and his mustache it is no surprise that Steve Ross has quickly become a fan favorite on Tumblr.
Where Is He Now?
Update for 2020: Continue until the end to find out what Steve is up to now!
Jokes aside, what really happened to Steve Ross after the death of his father Bob?
It seems like Steve cut every and all ties to the public and went completely underground. Besides the obvious results like the YouTube videos of his appearances on his father's TV show there are almost no traces of him to be found on the internet. One of the only sources that mention Steve is an announcement of the death of his late father.
---
➡ Click here to find out what happens when a girl that has never picked up a brush before tries painting with Bob Ross. The results are incredible!
---
The New York Times wrote in an obituary for Bob Ross that "he is survived by his son, Steven, of Ronkonkoma, L.I.". It seems like Steven (or Steve for short) left Florida to live in the state of New York.
From this obituary it is also known that Steve became a Bob Ross-certified instructor, but after checking lists of practicing instructors it appears that he is no longer teaching people to paint.
It is also not known if Steve still paints at all.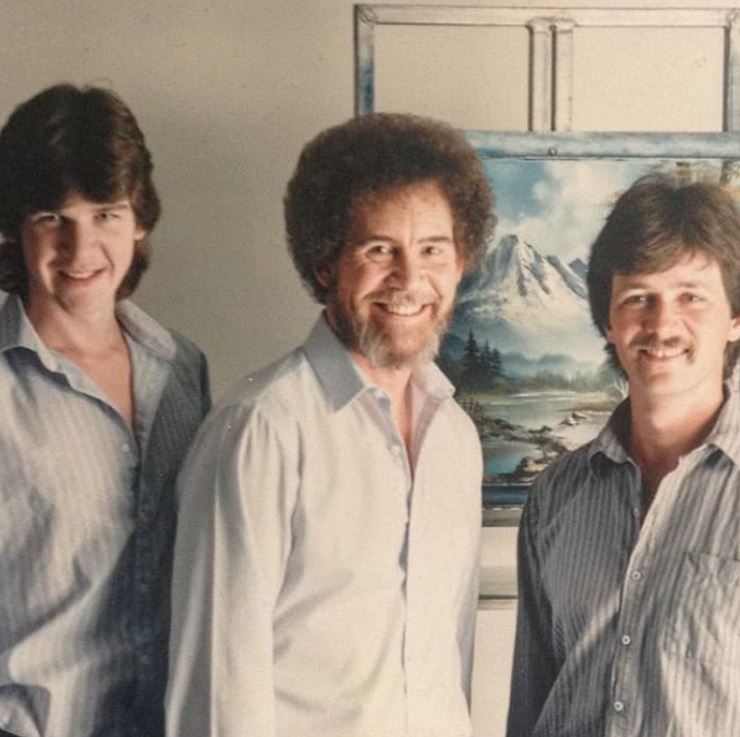 Rumors On The Internet
One of Bob's oldest friends however stated on his private Facebook page that Steven was still painting the last time they have spoken, but this was around 10 years ago now.
Another commenter said that she believes Steve is doing software work now. Further questions about Steve's whereabouts however remain met with silence.
It seems that Steve Ross does not want to be in the spotlight, as he is completely untraceable on social media or the internet in general. According to this book Steve also has no part in the Bob Ross company and rumor has it that he and the executives did not part on friendly terms after the death of Bob Ross in 1995.
Wherever Steve Ross might be now, we wish him the very best.
---
Update For 2020 – Steve Ross Is Back!
After several years without as much as a single peep (or tweet, whatever you prefer) Steve Ross decided to step back into the limelight! While he did not start his own painting television show like many fans have hoped, he is back painting in public.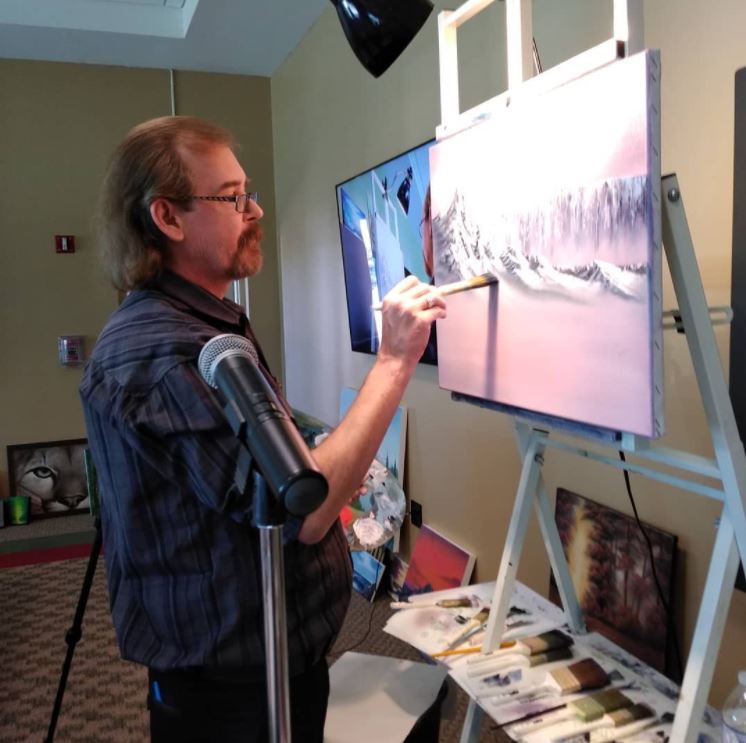 Following His Father's Footsteps
Steve has teamed up with his father's old friend Dana Jeser to hold a workshop on the wet-on-wet technique Bob Ross popularized. Just like Bob, they taught interested students how to create stunning landscape paintings using the alla-prima oil-painting technique.
Up to now Steve and Dana organized workshops in several cities in the United States such as Maryville, TN, Winchester, IN or Sterling, CO.
How To Attend A Steve Ross Workshop
If you want to paint with Bob's son Steve Ross you should follow Dana Jester on his Instagram. While we weren't able to find a list of upcoming workshops on the internet Dana always announces new dates for workshops on his social media.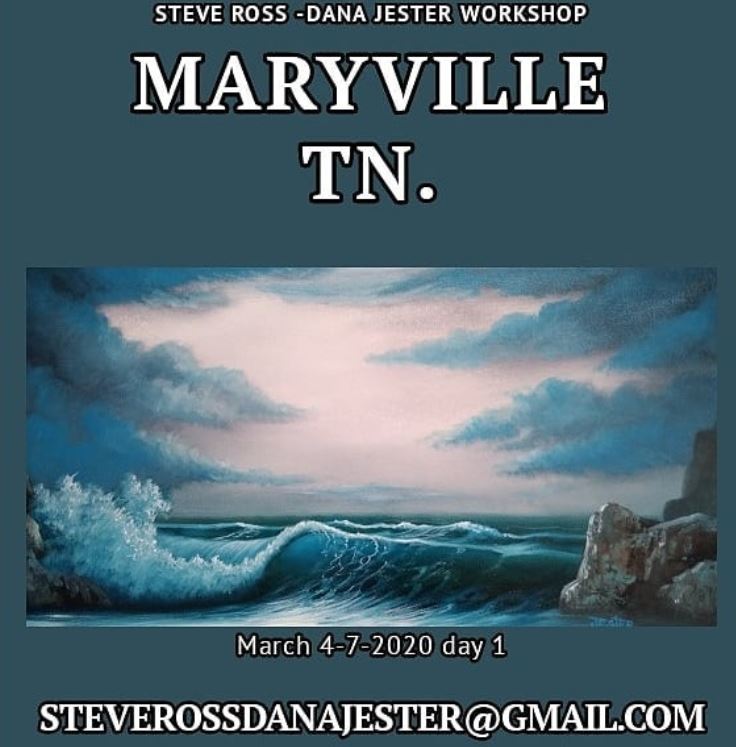 The events usually run for four days and cost $125 per day and attendant. You could always contact them directly via email on steverossdanajester (at) gmail (dot) com.